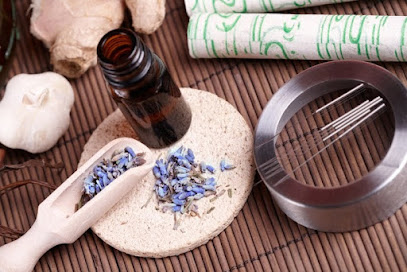 Clínica de acupuntura
Chinese Acupuncture & Oriental Medicine Center
Dirección
5330 Manhattan Cir, Boulder, CO 80303, Estados Unidos
Ciudad : Boulder, Colorado, EE. UU.
Provincia :Estados Unidos
Pagina web :
Telefono : +1 720-383-8548
email :
Valoración por los usuarios de google maps : 5,0
Cantidad de opiniones de los usuarios de google maps :3
Opiniones de los usuarios de google maps :
Vanessa Williams (5)
(Traducido por Google) El Dr. Fan es uno de los mejores maestros y acupunturistas que he tenido. Conocí al Dr. Fan que asistía a la universidad Southwest Acupuncture. También fue nuestro maestro de hierbas en la universidad y el supervisor de mi clínica durante dos semestres. Es amable y cariñoso y realmente quiere ayudar a sus pacientes. Él es extremadamente eficiente, especialmente en casos difíciles y obtiene resultados. Las técnicas del Dr. Fans con acupuntura son muy suaves pero hábiles y ayuda a los pacientes a sentirse mejor no solo con sus técnicas con acupuntura y hierbas, sino también con su respeto por el camino del paciente hacia su salud. Es un excelente herbolario y practicante de la medicina y es un ser humano increíble en general.
Recomiendo encarecidamente a cualquiera que esté buscando probar un método alternativo para probar la acupuntura de abanico.
(Original)
Dr. Fan is one of the best acupuncturist and teachers I have ever had.I met Dr. Fan attending Southwest Acupuncture college.He also was our herbal teacher at the college and my clinic supervisor for two semesters. He is kind and caring and really wants to help his patients. He is extremely knowledgeable especially with difficult cases and gets results. Dr. Fans techniques with acupuncture are very gentle but skillful and he helps the patients feel better not only his techniques with acupuncture and herbs, but his respect for where the patient is on their journey to health. He is an excellent herbalist and practitioner of the medicine and is an overall amazing human being.
I would highly recommend anyone that is looking to try an alternative method to try Fan Acupuncture.
Norah Charles (5)
(Traducido por Google) El Dr. Fan es un practicante increíble. No dudaría en verlo por cualquier cosa, desde una mala espalda hasta una enfermedad interna profunda. Su conocimiento de la medicina china es profundo, y siempre pone al paciente primero.
(Original)
Dr. Fan is an incredible practitioner. I would not hesitate to see him for anything from a bad back to a deep internal illness. His knowledge of Chinese medicine is profound, and he always puts the patient first.
Dr. Sue Tsai (5)
(Traducido por Google) ¡Cuando necesito el tratamiento no puedo esperar a que me liberen de las molestias! ¡Dos pulgares para arriba!
(Original)
When I need the treatment I can not wait to be released from discomfort! Two Thumbs up!
Las anteriores son opiniones que los usuarios han dejado en el sitio de google maps del local.
No nos hacemos responsables de dichas opiniones.
Ver mas información del centro en internet  Chinese Acupuncture & Oriental Medicine CenterBoulder, Colorado, EE. UU.
Horario y dias de apertura :
martes, De 9:00 a 17:30; miércoles, De 9:00 a 17:30; jueves, De 9:00 a 17:30; viernes, De 13:30 a 17:30; sábado, De 8:30 a 12:30; domingo, Cerrado; lunes (Labor Day), De 9:00 a 17:30, El horario podría cambiar

En el mapa pulse : Como llegar , para que el mapa le muestre el camino , desde su ubicación
ver el mapa en otra pagina pulse aqui .
Vea Clínica de acupuntura, en esta provincia .
Vea Clínica de acupuntura, cerca de usted .
Actualizar información de esta pagina , añada la nueva informacion en la parte inferior de esta pag. , en el apartado deja una respuesta, con su nombre y correo reales, no nos escriba un email nosotros no actualizamos la información »
Busqueda de otras Clínica de acupuntura en distintas localidades
Ejemplo de busquedas
– Clínica de acupuntura : para buscar todas las Clínica de acupuntura en Boulder, Colorado, EE. UU..
– Clínica de acupuntura Chinese Acupuncture & Oriental Medicine Center: buscar Clínica de acupuntura con ese nombre.
  Clínica de acupuntura