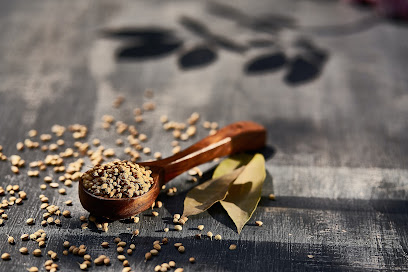 Clínica de acupuntura
Dragon's Lair Acupuncture
Dirección
1130 E Missouri Ave Suite 210, Phoenix, AZ 85014, Estados Unidos
Ciudad : Phoenix, Arizona, EE. UU.
Provincia :Estados Unidos
Pagina web :
Telefono : +1 602-539-9501
email :
Valoración por los usuarios de google maps : 5,0
Cantidad de opiniones de los usuarios de google maps :3
Opiniones de los usuarios de google maps :
BUTCH RAPHAEL (5)
(Traducido por Google) Paciente de mucho tiempo y actual. Debe tener una mente abierta a las alternativas para curarse a sí mismo. Recomiendo Danit todo el tiempo a las personas que buscan curarse a sí mismas y / o encontrar un equilibrio en su vida. Las sesiones me han ayudado enormemente a relajarme y encontrar armonía en cómo mi cuerpo está conectado con mi corazón y pensamientos todos los días. Cada vez que mi cuerpo o mente se sienten un poco desequilibrados, sé que esperé demasiado para hacer otra cita.
(Original)
A long time and current patient. Have to have an open mind to alternatives in healing yourself. I recommend Danit all the time to people who are looking to heal themselves and/or fine a balance in their life. The sessions have greatly helped me relax and find a harmony in how my body is connected to my heart and thoughts every day. Every time my body or mind feel alittle out of balance, I know I waited too long to make another appointment.
Dylan Zev Polevans (5)
(Traducido por Google) Un gran valor. Pasamos mucho tiempo escuchando y llegando al meollo del asunto. Ya sea físico o emocional; antiguo o actual. Gracias por toda tu ayuda. Me siento mejor en mi cuerpo, funcionando mejor y sin dolor; y emocionalmente al lidiar con el estrés de mi vida. Estoy priorizando mejor y viviendo mi propia aventura. ¡¡¡Gracias!!!
(Original)
A great value. A lot of time spent listening and getting to the heart of the matter. Whether it is physical or emotional; old or current. Thanks for all your help. I am feeling better in my body — functioning better and without pain; and emotionally in dealing with the stresses of my life. I am prioritizing better and living my own adventure. Thanks!!!
Iris Madrigal (5)
(Traducido por Google) Muy agradable, profesional y conocedor. Durante las citas, se enfoca 100% en mí, durante todo el tiempo. Cada visita fue una experiencia de alivio y equilibrio.
(Original)
Very personable, professional and knowledgeable. During appts her focus 100% on me, during the entire time. Every visit was a relieving and balancing experience.
Las anteriores son opiniones que los usuarios han dejado en el sitio de google maps del local.
No nos hacemos responsables de dichas opiniones.
Ver mas información del centro en internet  Dragon's Lair AcupuncturePhoenix, Arizona, EE. UU.
Horario y dias de apertura :
martes, De 9:30 a 15:30; miércoles, De 9:30 a 15:30; jueves, De 9:30 a 15:30; viernes, De 9:30 a 15:30; sábado, De 9:00 a 17:00; domingo, Cerrado; lunes (Labor Day), Cerrado, El horario podría cambiar

En el mapa pulse : Como llegar , para que el mapa le muestre el camino , desde su ubicación
ver el mapa en otra pagina pulse aqui .
Vea Clínica de acupuntura, en esta provincia .
Vea Clínica de acupuntura, cerca de usted .
Actualizar información de esta pagina , añada la nueva informacion en la parte inferior de esta pag. , en el apartado deja una respuesta, con su nombre y correo reales, no nos escriba un email nosotros no actualizamos la información »
Busqueda de otras Clínica de acupuntura en distintas localidades
Ejemplo de busquedas
– Clínica de acupuntura : para buscar todas las Clínica de acupuntura en Phoenix, Arizona, EE. UU..
– Clínica de acupuntura Dragon's Lair Acupuncture: buscar Clínica de acupuntura con ese nombre.
  Clínica de acupuntura