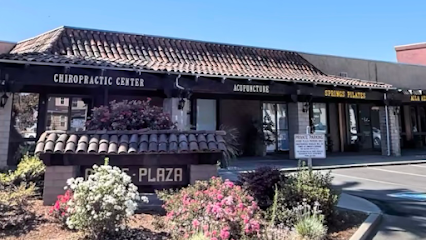 Clínica de acupuntura
Joy Acupuncture in Pleasanton
Dirección
148 Ray St A, Pleasanton, CA 94566, Estados Unidos
Ciudad : Pleasanton, California, EE. UU.
Provincia :Estados Unidos
Pagina web :
Telefono : +1 925-471-2236
email :
Valoración por los usuarios de google maps : 5,0
Cantidad de opiniones de los usuarios de google maps :3
Opiniones de los usuarios de google maps :
Peixia Zhao (5)
(Traducido por Google) La Dra. Joy es muy dulce y cariñosa. Tiene mucha paciencia conmigo y mi familia. Sí, le recomendé a toda mi familia que se convirtieran en sus pacientes. Ella siempre explica su plan de tratamiento y cómo funciona en nosotros. Siempre aprendiendo, y tratando de encontrar formas de ayudarnos, sin importar cuán complicado sea el problema. Siempre que tenemos una pregunta y la necesitamos, ella está ahí para nosotros. Incluso después de las citas, responde correos electrónicos o mensajes de texto lo antes posible. ¡Ella es definitivamente la mejor opción para el cuidado de su salud personal!
(Original)
Dr. Joy is very sweet and caring. She has a lot of patience for me and my family. Yes, I recommended my whole family to become her patients. She always explains her treatment plan and how it works on us. Always learning, and trying to find ways to help us, no matter how complicated is the problem. Whenever we have a question and need her, she$0027s there for us. Even after the appts, she replies to email or texts ASAP. She$0027s definitely the best choice of your personal health care!
Terry Chan (5)
(Traducido por Google) El Dr. Joy me ha estado ayudando a lidiar con mis graves problemas de ansiedad y estrés en el último mes. Era terrible antes de empezar a verla. Tenía frecuentes ataques de pánico y necesitaba ir a la sala de emergencias 2 o 3 veces por semana. Después de un par de sesiones con el Dr. Joy, toda mi familia me dijo que soy como una persona totalmente diferente. Por fin he vuelto a mi vida normal. ¡Gracias por tu excelente trabajo!
(Original)
Dr. Joy has been helping me to deal with my very bad anxiety and stress problems in the past month. I was terrible before I started seeing her. I would have frequent panic attacks and needed to go to the ER 2-3 times a week. After couple sessions with Dr. Joy, my family have all told me that I am like a totally different person. I am finally back to my normal life. Thank you for your excellent work!
HAO LIU (5)
(Traducido por Google) La Dra. Joy es una gran acupunturista y herbolaria. Reparó mi SII y ERGE crónicos con solo un par de sesiones. ¡Ella también me ayudó mucho con mi estrés y ansiedad! Ella es la profesional adecuada en quien confiar y confiar.
(Original)
Dr. Joy is a great acupuncturist and herbalist. She fixed my chronic IBS and GERD with only a couple of sessions. She also helped with my stress and anxiety a lot! She is the right practitioner to trust and rely on.
Las anteriores son opiniones que los usuarios han dejado en el sitio de google maps del local.
No nos hacemos responsables de dichas opiniones.
Ver mas información del centro en internet  Joy Acupuncture in PleasantonPleasanton, California, EE. UU.
Horario y dias de apertura :
martes, Cerrado; miércoles, Cerrado; jueves, Cerrado; viernes, Cerrado; sábado, Cerrado; domingo, Cerrado; lunes (Labor Day), De 9:00 a 17:30, El horario podría cambiar

En el mapa pulse : Como llegar , para que el mapa le muestre el camino , desde su ubicación
ver el mapa en otra pagina pulse aqui .
Vea Clínica de acupuntura, en esta provincia .
Vea Clínica de acupuntura, cerca de usted .
Actualizar información de esta pagina , añada la nueva informacion en la parte inferior de esta pag. , en el apartado deja una respuesta, con su nombre y correo reales, no nos escriba un email nosotros no actualizamos la información »
Busqueda de otras Clínica de acupuntura en distintas localidades
Ejemplo de busquedas
– Clínica de acupuntura : para buscar todas las Clínica de acupuntura en Pleasanton, California, EE. UU..
– Clínica de acupuntura Joy Acupuncture in Pleasanton: buscar Clínica de acupuntura con ese nombre.
  Clínica de acupuntura