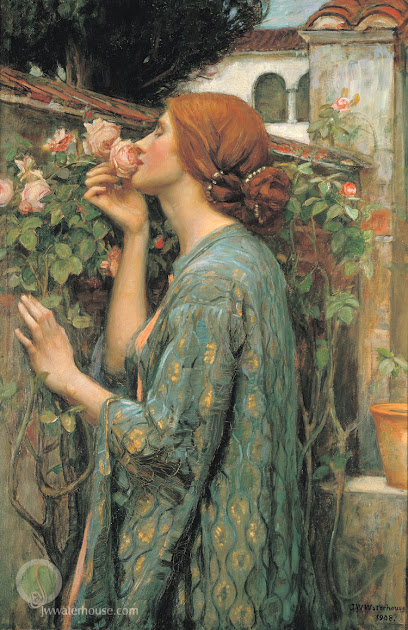 Clínica de acupuntura
Apricot Forest Chinese Medicine
Dirección
412 Red Hill Ave Suite 17, San Anselmo, CA 94960, Estados Unidos
Ciudad : San Anselmo, California, EE. UU.
Provincia :Estados Unidos
Pagina web :
Telefono : +1 510-927-8480
email :
Valoración por los usuarios de google maps : 5,0
Cantidad de opiniones de los usuarios de google maps :3
Opiniones de los usuarios de google maps :
Karen Chan (5)
(Traducido por Google) He estado viendo a Christina Lisac por muchas dolencias el año pasado. Ella está muy bien informada y me encanta su técnica de aguja. Ella me trató por una serie de problemas como el insomnio, la menopausia y el dolor. Siempre me siento genial después de mi tratamiento con ella. Christina es muy atenta y sus tratamientos siempre son acertados. Si tienes curiosidad por la acupuntura o buscas a esa persona especial, Christina es tu chica. Ella es una acupunturista increíble. ¡¡La recomiendo mucho!! Gracias Cristina por tu maravilloso trabajo.
(Original)
I have been seeing Christina Lisac for many ailments this past year. She is very knowledgeable and I love her needle technique. She treated me for a number of issues such as insomnia, menopause and pain. I always feel great after my treatment with her. Christina is very attentive and her treatments are always spot on. If you are curious about acupuncture or looking for that special person, Christina is your gal. She is an amazing acupuncturist. I highly recommend her!! Thank you Christina for your wonderful work.
George Lisac (5)
(Traducido por Google) Así que me puse covid durante Navidad y terminé
ponerse realmente enfermo. Llamé a Christina para ver si hay
había algo que pudiera hacer para ayudarme. Christina me recetó plata líquida de calidad farmacéutica para ayudar a reforzar mi sistema inmunológico. En 2 días comencé a sentirme 10 veces mejor, pero lo que realmente me asombró es que Christina me lo entregó el mismo día en mi casa y me lo dejó en la puerta de mi casa porque no podía entrar. Vivo en Santa Cruz. montañas y la oficina de Christina está en Berkeley, que es una caminata. Solo quiero agradecerte Christina por ayudarme mucho más de lo que esperaba. Recomendaría a Christina a cualquiera que nunca haya tenido un servicio tan bueno en mi vida.
Gracias Cristina!!
(Original)
So I got covid during Christmas and ended up
getting really sick. I called Christina to see if there
was anything she could do to help me. Christina prescribed me a pharmaceutical grade liquid silver to help support my immune system. Within 2 days I started feeling 10 times better but what really amazed me is that Christina delivered it the same day to my house and left it at my front door for me since she wasn$0027t able to come in. I live in the Santa Cruz mountains and Christina's office is in Berkeley which is a trek. I just want to thank you Christina for helping me far beyond than what I expected. I would recommend Christina to anyone I$0027ve never had such good service in my life.
Thank You, Christina!!
Produce Of Love (5)
(Traducido por Google) Christina es una experta en lo que hace. Ella realmente se preocupa por sus pacientes a un nivel mucho más profundo que la mayoría de los demás proveedores de atención médica. Ella hace un seguimiento y lo controla para asegurarse de que esté bien. Se toma su tiempo y escucha y, sobre todo, sabe realmente lo que está haciendo.
Christina ha cambiado mi vida en los pocos meses que llevamos trabajando juntos. Es más un viaje de sanación y ella te ayuda a atravesarlo. Mi sueño ha mejorado en un 100% y el dolor de latigazo ha mejorado en más del 50%. Mi dolor de riñón es casi inexistente, ¡pero la clave es ser constante! ????
(Original)
Christina is an expert in what she is doing. She really cares about her patients on a much deeper level than most other health care providers do. She follows up and checks in on you to make sure you are doing well. She takes her time and she listens and most of all she really knows what she is doing.
Christina has changed my life in the few months that we have began working together. It$0027s more of a healing journey and she helps walk you through it. My sleep has improved 100% and the whiplash pain has improved by more than 50%. My kidney pain is almost non existent but the key is to being consistent! ????
Las anteriores son opiniones que los usuarios han dejado en el sitio de google maps del local.
No nos hacemos responsables de dichas opiniones.
Ver mas información del centro en internet  Apricot Forest Chinese MedicineSan Anselmo, California, EE. UU.
Horario y dias de apertura :
martes, De 10:30 a 17:30; miércoles, De 15:00 a 19:00; jueves, De 10:30 a 17:30; viernes, De 12:00 a 18:00; sábado, De 11:00 a 16:00; domingo, Cerrado; lunes (Labor Day), Cerrado, El horario podría cambiar

En el mapa pulse : Como llegar , para que el mapa le muestre el camino , desde su ubicación
ver el mapa en otra pagina pulse aqui .
Vea Clínica de acupuntura, en esta provincia .
Vea Clínica de acupuntura, cerca de usted .
Actualizar información de esta pagina , añada la nueva informacion en la parte inferior de esta pag. , en el apartado deja una respuesta, con su nombre y correo reales, no nos escriba un email nosotros no actualizamos la información »
Busqueda de otras Clínica de acupuntura en distintas localidades
Ejemplo de busquedas
– Clínica de acupuntura : para buscar todas las Clínica de acupuntura en San Anselmo, California, EE. UU..
– Clínica de acupuntura Apricot Forest Chinese Medicine: buscar Clínica de acupuntura con ese nombre.
  Clínica de acupuntura