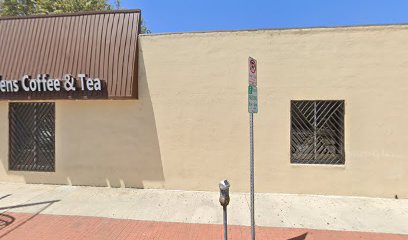 Clínica de acupuntura
Holistic Acupuncture
Dirección
3153 Los Feliz Blvd, Los Angeles, CA 90039, Estados Unidos
Ciudad : Los Ángeles, California, EE. UU.
Provincia :Estados Unidos
Pagina web :
Telefono : +1 323-913-0023
email :
Valoración por los usuarios de google maps : 5,0
Cantidad de opiniones de los usuarios de google maps :8
Opiniones de los usuarios de google maps :
Rachel Lim (5)
(Traducido por Google) Atención excepcional y tratamiento altamente efectivo para una miríada de problemas de salud que incluyen infertilidad, depresión y ansiedad, pérdida de peso y tensión muscular. El ambiente es tranquilo y relajante. Fui hace casi un año por problemas de infertilidad. Después de unos meses de tratamiento (aproximadamente una vez a la semana), pude quedar embarazada. Desde entonces, he asistido regularmente a atención prenatal y planeo continuar con la atención en el posparto. Espero con ansias mis visitas y me siento rejuvenecido, curado y completo después. Otra cosa maravillosa es que aceptan la mayoría de los planes de seguro médico.
(Original)
Exceptional care and highly effective treatment for a myriad of health issues including infertility, depression and anxiety, weight loss, and muscle tension. The environment is peaceful and relaxing. I went in almost one year ago for problems with infertility. After a few months of treatment (about once a week), I was able to get pregnant. Since then, I have been going regularly for prenatal care and plan to continue care in postpartum. I look forward to my visits and feel rejuvenated, healed, and whole afterwards. Another wonderful thing is that they accept most medical insurance plans.
Kristin Brin (5)
(Traducido por Google) La experiencia que tuve en Holistic Acupuncture fue tremenda. Sufro de nervios dañados e inflamación crónica con dolor extremo. Después de una sesión, experimenté un tremendo alivio y un sentimiento de confianza. El médico que vi fue minucioso y escuchó mucho, lo cual es importante para mí. ¡No puedo esperar a mi próxima cita!
(Original)
The experience that I had at Holistic Acupuncture was tremendous. I am suffering from damaged nerves and chronic inflammation with extreme pain. After one session I experienced tremendous relief and a feeling of trust. The doctor I saw was thorough and did a lot of listening which is important to me. I can't wait for my next appointment!
David Choi (5)
(Traducido por Google) ¡Amo este lugar! Recibí servicios profesionales y hospitalarios de acupuntura aquí.
Me duele mucho la espalda y mejora mucho con solo un tratamiento.
Creo que la acupuntura holística es la mejor acupuntura en el área de Los Ángeles. Definitivamente voy a continuar mis servicios de acupuntura aquí en holistic-acupuncture.
(Original)
Love this place! I received professional and hospitable acupuncture services here.
I hurt my back badly, and it get much better with just one treatment.
I think holistic acupuncture is the best acupuncture in Los angeles area. I$0027m definitely going to continue my acupuncture services here at holistic-acupuncture.
Agustin G Del Valle "el crazy cuban" (5)
(Traducido por Google) ¡Esta mujer es una maga con agujas de acupuntura!
La oficina es increíble y el personal es muy atento.
volviendo a ella después de más de 2 años de distancia.
ella eliminará el dolor en el que estoy en unas pocas sesiones.
(Original)
this woman is a magician with acupuncture needles!
the office is awesome and the staff is super attentive!
going back to her after 2 plus years away.
she will eliminate the pain i$0027m in in a few sessions.
Robert Rice (5)
(Traducido por Google) Grace es increíble. Nunca esperé resultados tan buenos en tan poco tiempo. Ella me dio una nueva fe en un antiguo arte de la medicina del que yo sabía muy poco. Soy una creyente !!!
(Original)
Grace is amazing I never expected such great results in such a short time. She gave me a new faith in a ancient art of medicine that I knew very little of. I$0027m a believer !!!
Charlene Gawa (5)
(Traducido por Google) El mejor tratamiento para todo. Realmente me ayudó con mi hipertensión.
(Original)
The best treatment for everything. Really helped with my hypertension.
Lee Hye Kyong (5)
sang gu (5)
Las anteriores son opiniones que los usuarios han dejado en el sitio de google maps del local.
No nos hacemos responsables de dichas opiniones.
Ver mas información del centro en internet  Holistic AcupunctureLos Ángeles, California, EE. UU.
Horario y dias de apertura :
martes, De 10:00 a 18:00; miércoles, Cerrado; jueves, De 10:00 a 18:00; viernes, De 10:00 a 18:00; sábado, De 9:00 a 13:00; domingo, Cerrado; lunes (Labor Day), De 10:00 a 18:00, El horario podría cambiar

En el mapa pulse : Como llegar , para que el mapa le muestre el camino , desde su ubicación
ver el mapa en otra pagina pulse aqui .
Vea Clínica de acupuntura, en esta provincia .
Vea Clínica de acupuntura, cerca de usted .
Actualizar información de esta pagina , añada la nueva informacion en la parte inferior de esta pag. , en el apartado deja una respuesta, con su nombre y correo reales, no nos escriba un email nosotros no actualizamos la información »
Busqueda de otras Clínica de acupuntura en distintas localidades
Ejemplo de busquedas
– Clínica de acupuntura : para buscar todas las Clínica de acupuntura en Los Ángeles, California, EE. UU..
– Clínica de acupuntura Holistic Acupuncture: buscar Clínica de acupuntura con ese nombre.
  Clínica de acupuntura