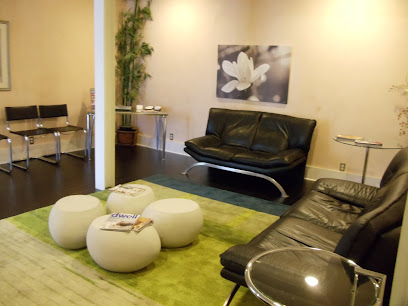 Clínica de acupuntura
Mind Body Acupuncture Center
Dirección
914 S Robertson Blvd #101, Los Angeles, CA 90035, Estados Unidos
Ciudad : Los Ángeles, California, EE. UU.
Provincia :Estados Unidos
Pagina web :
Telefono : +1 310-467-6436
email :
Valoración por los usuarios de google maps : 4,5
Cantidad de opiniones de los usuarios de google maps :2
Opiniones de los usuarios de google maps :
Richard Kourafas (5)
(Traducido por Google) Experimenté dificultades y molestias al orinar durante más de 10 años, y visité varios doctores en medicina especializados en esta área, que me recetaron varios medicamentos que no me ayudaron. Dos de ellos me aconsejaron que me sometiera a una cirugía, lo cual era reacio a hacer. En cambio, por recomendación de un buen amigo, fui a ver al Dr. Lam en febrero de 2016.
Después de 3 meses de sesiones semanales con el Dr. Lam, mi problema de micción se resolvió por completo.
Luego, el Dr. Lam comenzó a ayudarme con el tinnitus y, después de aproximadamente dos meses de tratamiento, experimenté una reducción significativa del enloquecedor «zumbido» en mis oídos.
Ahora, después de aproximadamente 5 meses de tratamiento general para mi salud general, el tinnitus parece haber desaparecido por completo. Como músico, esto me ha dado una nueva oportunidad de vida.
Ahora visito al Dr. Lam semanalmente, porque nunca me he sentido mejor y solo puedo creer que sus tratamientos han sido maravillosamente beneficiosos para mi salud mental y física en general.
El Dr. Lam es profesional, sensible, afectuoso y efectivo, y recomendaría sus servicios a cualquiera, como a mi esposa e hijas que también se benefician de sus servicios.
Sinceramente,
Richard Kourafas
(Original)
I experienced difficulty and discomfort with urination for over 10 years, and had visited several M.D.s specializing in this area, who prescribed several medications which did not help. I was advised by two of them to undergo surgery, which I was reluctant to do. Instead, at the recommendation of a good friend, I went to see Dr. Lam in February of 2016.
After 3 months of weekly sessions with Dr. Lam, my urination problem was completely solved.
Dr. Lam then began helping me with tinnitus, and I after about two months of treatment I experienced a significant reduction of the maddening "ringing" in my ears.
Now after about 5 months of general treatment for my over all heath, the tinnitus appears to have disappeared completlely. As musician, this has given me a new lease on life.
I now visit Dr. Lam on a weekly basis, because I've never felt better and can only believe that his treatments have been wonderfully beneficial to my overall mental and physical health.
Dr. Lam is professional, sensitive, caring and effective, and I would highly recommend his services to anyone, as I have to my wife and daughters who are also benefiting from his services.
Sincerely,
Richard Kourafas
Maria Rodriguez (4)
Las anteriores son opiniones que los usuarios han dejado en el sitio de google maps del local.
No nos hacemos responsables de dichas opiniones.
Ver mas información del centro en internet  Mind Body Acupuncture CenterLos Ángeles, California, EE. UU.
Horario y dias de apertura :
martes, De 10:00 a 18:00; miércoles, De 10:00 a 14:00; jueves, De 10:00 a 18:00; viernes, De 10:00 a 18:00; sábado, De 10:00 a 14:00; domingo, De 9:30 a 14:00; lunes (Labor Day), De 10:00 a 18:00, El horario podría cambiar

En el mapa pulse : Como llegar , para que el mapa le muestre el camino , desde su ubicación
ver el mapa en otra pagina pulse aqui .
Vea Clínica de acupuntura, en esta provincia .
Vea Clínica de acupuntura, cerca de usted .
Actualizar información de esta pagina , añada la nueva informacion en la parte inferior de esta pag. , en el apartado deja una respuesta, con su nombre y correo reales, no nos escriba un email nosotros no actualizamos la información »
Busqueda de otras Clínica de acupuntura en distintas localidades
Ejemplo de busquedas
– Clínica de acupuntura : para buscar todas las Clínica de acupuntura en Los Ángeles, California, EE. UU..
– Clínica de acupuntura Mind Body Acupuncture Center: buscar Clínica de acupuntura con ese nombre.
  Clínica de acupuntura