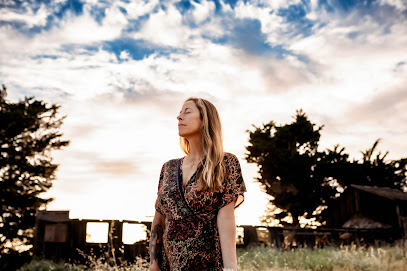 Clínica de acupuntura
Wild Mercy Refuge
Dirección
919 Skillman Ln, Petaluma, CA 94952, Estados Unidos
Ciudad : Petaluma, California, EE. UU.
Provincia :Estados Unidos
Pagina web :
Telefono :
email :
Valoración por los usuarios de google maps : 5,0
Cantidad de opiniones de los usuarios de google maps :3
Opiniones de los usuarios de google maps :
Elevated Slacklining (5)
(Traducido por Google) He estado trabajando con Amy durante casi dos meses y las transformaciones que he experimentado en mi Ser están más allá de las palabras, sin embargo, las palabras son una de las formas universales en que nos comunicamos, así que haré lo mejor que pueda.
He estado yendo a la acupuntura en la comunidad local durante unos 4 años. Y aunque conocí a profesionales maravillosos y recibí la atención adecuada, el efecto acumulativo de cada sesión sería de corta duración o se sentiría incompleto, como si hubiera un aspecto de toda mi persona que no estaba siendo abordado. Muchos enfoques de la MTC tratan los síntomas del cuerpo de energía física y, a veces, esto puede ser muy efectivo, especialmente para lesiones o problemas agudos. Sin embargo, para los desequilibrios crónicos de larga data (en el cuerpo/mente/emoción – no están separados) este enfoque, en mi opinión, no es suficiente para una curación completa y duradera.
¡Aquí es donde brilla el enfoque de Amy!
Durante nuestra primera sesión juntas, Amy me pidió que entrara en mi cuerpo para que pudiera crear un espacio en el que estuviera menos en mi cuerpo mental y más en mi cuerpo de energía intuitiva, sintiendo las sensaciones en lugar de pensar en ellas. Inesperadamente, mis compuertas de inundación emocional se abrieron de golpe y los sentimientos reprimidos se derramaron. A partir de ahí, usando sus dones intuitivos brillantes y naturales, Amy diseñó un tratamiento para ese día.
Y las sesiones consecutivas se comparan con una cebolla que se pela o una flor de loto que florece; hay tantas capas y niveles en la experiencia espíritu-humano que debemos honrar lo que aparece en el momento actual y liberar el pasado que a menudo nos ata. Cada sesión trae algo nuevo.
El espacio cariñoso y cariñoso que tiene Amy, así como su conocimiento y presencia excepcionales, supera a cualquier profesional con el que haya trabajado hasta ahora. La curación ocurre de adentro hacia afuera, ¡y la práctica de Amy ciertamente es un ejemplo de esto! ¡¡¡¡Gracias!!!!
(Original)
I have been working with Amy now for almost two months and the transformations I have experienced in my Being are beyond words, however words are one of the universal ways we communicate so I will do my very best.
I$0027ve been going to acupuncture in the local community for about 4 years now. And while I$0027ve met wonderful practitioners and received adequate care, the cumulative effect of each session would either be short-lasting or feel incomplete, like there was an aspect of my whole person that wasn$0027t being addressed. Many TCM approaches treat the symptoms of the physical energy body – and sometimes this can be very effective, especially for acute injuries or issues. However for chronic, long-standing imbalances (in the body/mind/emotion – they are not separate) this approach, in my opinion, does not suffice for well-rounded and lasting healing.
This is where Amy$0027s approach shines!
During our very first session together, Amy asked me to drop into my body so I could create a space where I was less in my mental body and more in my intuitive energy body, feeling into the sensations rather than thinking about them. Unexpectedly, my emotional flood gates burst open and pent up feelings poured out. From there, using her brilliant and natural intuitive gifts, Amy laid out a treatment for that day.
And the consecutive sessions compare to an onion being peeled or a lotus flower blossoming; there are so many layers and levels to the spirit-human experience that we must honor what shows up in the current moment and release the past that often binds us. Every session brings about something new.
The nurturing and loving space that Amy holds, as well as her exceptional knowledge and presence, exceeds any practitioner I$0027ve worked with thus far. Healing happens from the inside out – and Amy$0027s practice most certainly is an example of this! Thank you!!!!
Heather Zeeb (5)
(Traducido por Google) Amy es una poderosa sanadora con profunda sabiduría y un corazón de oro. Su naturaleza nutritiva y su guía interna permiten la curación en el nivel más profundo. Cada sesión me ha dado una conciencia ampliada y me ha brindado sanación mucho más allá del cuerpo físico. Amy es un verdadero regalo para este mundo, y estoy muy agradecida de recibir el amor y el cuidado que emana y muestra sin esfuerzo.
¡Gracias, Amy, por compartir tu luz y sabiduría con la comunidad! Estoy eternamente agradecido.
(Original)
Amy is a powerful healer with profound wisdom and a heart of gold. Her nurturing nature and inner guidance allow for healing on the deepest level. Each session has given me an expanded awareness and has provided healing far beyond the physical body. Amy is a true gift to this world, and I am so grateful to receive the love and care she emanates and displays with effortless ease.
Thank you, Amy, for sharing your light and wisdom with the community! I am forever grateful.
Beth Gillespie (5)
(Traducido por Google) Wild Mercy Refuge es un lugar muy especial para dejarse llevar y entregarse a un entorno tranquilo. Amy Gordon es una acupunturista talentosa que usa su intuición y años de experiencia para alentar el proceso de curación. ¡Amy tiene una hermosa energía que irradia a través de su trabajo y de todo lo que hace! ¡Me siento tan cuidada y como en casa en Wild Mercy Refuge!
(Original)
Wild Mercy Refuge is a very special place to let go and surrender to the peaceful surroundings. Amy Gordon is a gifted acupuncturist, using her intuition and years of experience to encourage the healing process. Amy has a beautiful energy which radiates through her work and everything she does! I feel so taken care of and at home at Wild Mercy Refuge!
Las anteriores son opiniones que los usuarios han dejado en el sitio de google maps del local.
No nos hacemos responsables de dichas opiniones.
Ver mas información del centro en internet  Wild Mercy RefugePetaluma, California, EE. UU.
Horario y dias de apertura :
martes, De 11:00 a 14:00; miércoles, Cerrado; jueves, De 11:00 a 16:00; viernes, De 11:00 a 16:00; sábado, De 11:30 a 13:00; domingo, Cerrado; lunes (Labor Day), De 11:00 a 14:00, El horario podría cambiar

En el mapa pulse : Como llegar , para que el mapa le muestre el camino , desde su ubicación
ver el mapa en otra pagina pulse aqui .
Vea Clínica de acupuntura, en esta provincia .
Vea Clínica de acupuntura, cerca de usted .
Actualizar información de esta pagina , añada la nueva informacion en la parte inferior de esta pag. , en el apartado deja una respuesta, con su nombre y correo reales, no nos escriba un email nosotros no actualizamos la información »
Busqueda de otras Clínica de acupuntura en distintas localidades
Ejemplo de busquedas
– Clínica de acupuntura : para buscar todas las Clínica de acupuntura en Petaluma, California, EE. UU..
– Clínica de acupuntura Wild Mercy Refuge: buscar Clínica de acupuntura con ese nombre.
  Clínica de acupuntura